Key Staff
Please take a moment to get to know the people of URC and URI — and see how our rich diversity and depth of experience in engineering, research & development, computer technology, manufacturing, sales, quality assurance and customer service collectively represents well over a century of hard-won industry expertise and customer satisfaction. We are all UNITED for a single purpose: to deliver the very best refractory products to our customers.
Jump to: United Refractories Co. Key Staff  |  UNI-Ref, Inc. Key Staff
---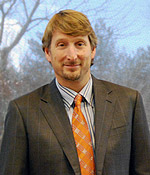 Douglas R. Niesen
Chief Executive Officer
With a strong work ethic, modeled after his father, and his visionary approach to business, Douglas saw a new direction for United Refractories Co. (URC). After earning his B.A. in Communications from Indiana University of Pennsylvania, he joined the staff of URC in 1987 as a Sales Account Representative. Building upon his father's strong foundation, Douglas' passion for the business put him on the path to leadership. Since becoming president in 1993, he has grown URC into an internationally respected and reliable source for refractory needs.
Douglas consistently works with customers to meet their individual goals with a commitment to quality, technology and service. He is a member of The Refractories Institute and the American Foundrymen's Society.
United Refractories Co. Key Staff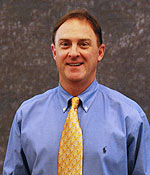 Mark Kness
Vice President, Business Development/Product Applications
Mark has seventeen years of sales experience with URC, a career that began with opening new sales territories in the mid-1990's. After much success as Sales Director (2003-2012), Mark moved into his current VP position in December 2012.  Mark holds a BS in Marketing from Indiana University of Pennsylvania, and is a member of the American Ceramic Society, the Institute of Electrical and Electronics Engineers, Inc. and the Portland Cement Association.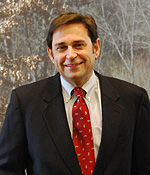 Jim Caprio
V.P. Customer & Product Development
Jim joined URC in the middle of 2012, extending a distinguished career that began with summer refractory jobs in 1969. Previously, Jim served in all manner of technology and marketing positions, including VP of Industrial Markets for Harbison Walker, as a marketing and sales consultant specializing in refractory for Solutions 21, and most recently, as the Director of Steel Sales and Marketing for Vesuvius. Jim holds a B.S. in Marketing/Marketing Research from Penn State, and an MBA in Marketing from the University of Pittsburgh.
Jim is certified to teach the DISC personal profile tool, has authored several technical papers and is the holder of one patent. In addition, Jim serves as a musician/cantor for the Music Ministry, St. Louise Church in Upper St. Clair, PA; and is a volunteer coordinator for Canine Companions for Independence, an organization dedicated to placing qualified service dogs.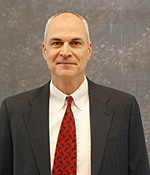 Phil Nichols
Chief Financial & Administrative Officer
Phil joined the management team in 2013, after sixteen years of working with entrepreneurs of closely held businesses, helping them to continue to protect their success, grow their success, and turn their success into a lasting legacy. Prior to that Phil had gained fourteen years of broad financial and administrative experience in various positions with the U.S. Treasury Department, Arthur Anderson & Co., and Aristech Chemical Corporation. Phil holds a business degree from Duquesne University, and has augmented his education over the years with specialized courses and coaching programs.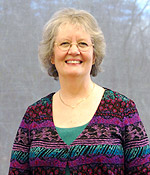 Jody Balogh
Financial & Administrative Supervisor
Jody has spent nearly one-third of her professional life here at URC, joining the team in the year 1999 as an administrator/bookkeeper. All tolled, Jody has over 35 years of experience in accounting and business administration that includes refractory experience as well as sales and marketing, fast food, and the petroleum storage industries. She studied Bookeeping and Accounting at both Daytona Beach Community College and the Ohio State University.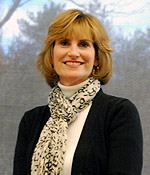 Donna Hull
Sr. Customer Service Coordinator
With over two decades of customer service experience — inclusive of her position at URC since 2001 — Donna brings both managerial experience and human resources know-how to the table. Prior to URC, Donna worked in HR and Customer Service for the cement industry, and served as a manager in a retail environment. She studied computer courses at the Community College of Beaver County.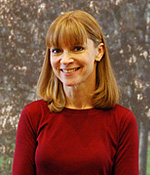 Donna Abbott
Sr. Staff Accountant
Donna joined URC in early 2012, bringing with her a decade of direct customer service, office management, accounting and billing coordination experience from such companies as Tri Point Healthcare, Michael's Stores and Fox Television Stations, Inc.
Donna possesses a B.A. in Accounting from Thiel College in Mercer County, PA.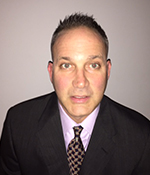 Matthew K. Ciarrocca
V.P. Business Development/Contractors & Projects
Over 25 Years of experience in the refractory field.
Matt graduated with a BS Business/ Marketing from Indiana University of PA in May 1991. He was hired by Harbison Walker Refractories in October 1991 as a marketing analyst and completed a six month training program in sales/marketing. Afterwards, he was assigned as an industrial sales representative in the Northeast US region- Pittsburgh area. In 1993, Matt was transferred into the iron/steel sales group in the Pittsburgh area. In 1996, Matt began an 18 year career with ONEX Inc., a refractory contractor/ installer, as the founder and VP of Operations of the Pittsburgh office.
In August 2014, Matt started at URC as VP of Business Development, with a concentration on growing and developing the contractor/installer and project business.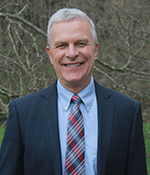 Tom Robich
VP Non-Ferrous Metal Markets
Tom Robich has over 36 years of experience in the refractories industry with Harbison-Walker Refractories Co. Throughout this 36 year career at HW, Tom held various territory sales positions, starting in Houston, Texas and progressing to a larger maintenance territory in Dallas, Texas. After 6 years in Texas, Tom moved into a new application-focused glass sales assignment in Toledo, Ohio for 4.5 years and then progressed to project sales in Pittsburgh, Pa., handling all new furnace construction activity in the US and Canada for the next 2 years. Tom's career path continued into technical marketing as he assumed the position of Marketing/Application Manager for Non-Ferrous Metals for the next 5 years. After this assignment, Tom moved to Indianapolis, Indiana as the Regional Sales Manager for the next 3.5 years. Tom was then called back to Pittsburgh, Pa. as Senior Director-Industrial Metals Sales Unit and held this position for 15 years.
In addition to many years of strategic planning, account development and sales process design experience , Tom holds a BA in Economics & Administrative Management Science from Carnegie-Mellon University and an MBA in General Management from Bowling Green State University.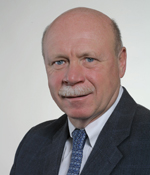 Pete Antimarino
Sr. Director Contractor Installers
Pete has over 34 years of experience in the refractory industry holding a variety of sales and marketing positions with worldwide responsibility. Upon graduating from Carnegie Mellon University with a BS in Administrative & Management Science & Economics, Pete joined Harbison-Walker Refractories as a technical marketing analyst. Pete then accepted a sales position in Houston TX and within three years was promoted to a Senior Sales position in Baton Rouge, LA. After 12 years of selling in the gulf coast, Pete returned to HW's Pittsburgh headquarters as Account Executive Worldwide Project Sales. Within two years Pete became the Manager of HW's Worldwide Project Sales Team. In 1997 Pete accepted a new challenge with HW as Manager, Glass Industry Worldwide Sales.
In 2000, Pete responded to a need to improve a small family business and returned to HW two years later after hiring his successor to continue the business development that he had successfully initiated. Returning to HW in 2002, Pete accepted the dual responsibility of HW's Manager of Contractor/Installers and Manager Worldwide Project Sales. During Pete's reign as Director of Contractor Installers, HW built a superior value proposition and grew contractor sales to unprecedented levels. Pete separated from HWI in October of 2016 and is now extremely excited about joining United Refractories Company's management team, where he can reignite his passion for serving refractory contractors.
UNI-Ref, Inc. Key Staff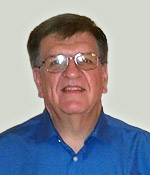 Richard Volk
V.P. Product Development
Richard joined UNI-REF, Inc. in 2002. His career in R&D and engineering spans 36 years in the refractories industry for such companies as Wellsville Firebrick, AP Green, NARCO, and National Refractories & Minerals. Here at URI, Richard served as the Director of Product Development and the Director of Research prior to his current position. He holds a BS in Ceramic Science from Pennsylvania State University and an MS in Engineering Management from the University of Missouri – Rolla. Richard is a certified ISO 9001 Auditor, plus a member of the American Ceramic Society and American Foundrymen's Society.