RELIABLE. RESILIENT. REFRACTORY.
THAT'S UNITED REFRACTORIES CO.
PERFORMANCE DESIGNED SOLUTIONS. No matter what industry, or what the monolithic or specialty refractory requirements, customers need refractory to perform throughout the life cycle demands of their process. Not just a product recommendation, but a specific solution designed to meet or exceed your demands. Our refractory products and our people represent Performance Designed Solutions grounded in quality, anchored by technology and supported by customer service that's second to none.
Quality…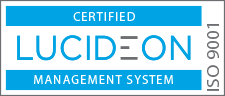 It's a word that describes a very specific promise from URC: Consistently create and provide high impact products that help customers meet and exceed their specific refractory requirements. We put a premium on product consistency, ease of installation and rapid turnaround time. What's more, our products are all pre-tested and must meet our internal specifications (and any third party testing demands) before being released for shipment. We have maintained certification to a Quality Management System since 1999, and are currently certified to the ISO 9001:2015 standard.
So quality—from a URC perspective—is much less a word, and much more a way of life.
Technology…
Technology change drives refractory development at a fast pace in today's high charged manufacturing environment. URC is constantly developing new and improved refractory products to provide cost effective solutions for demanding industrial processes. Focused on customer needs, we develop novel refractory solutions to satisfy those needs.
That's technology at URC. In other words, you'll find no cookie cutter products here.
Service…
Customer demands are unique. Our customer service philosophy is as equally unique – true collaboration that defines courses of action that are both practical and goal-focused. Our technical staff regularly meets with operators and engineers to better understand their applications and needs. Our people work like our refractories – to assure that customers get the performance they need when they need it.
Tangible, difference-making customer service. That's our approach to customer relationships.