UNITED REFRACTORIES CO.
PRODUCT LISTING
Use the drop-down menu(s) below to filter our extensive monolithic and specialty refractory products for the aluminum, iron/steel/non ferrous metals, cement/lime, petrochemical and power generation industries. Please don't hesitate to contact us if you need additional information.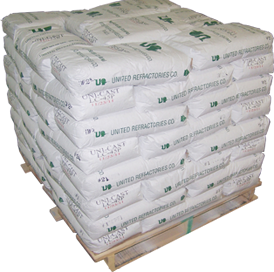 Gunning Mixes > Low Cement > High Alumina
Click the request info button next to the product(s) you're interested in learning more about. A URC Representative will contact you in a timely manner with additional details.